Extended Property for Entries plugin (serendipity_event_entryproperties) is required for this theme, which is not installed or is inactive. Please install the plugin to fully utlize this theme.
Posted by Carl on No comments

At the beginning of July, Kilgray (the makers of a translation tool I use called memoQ) announced on their blog that they had just updated their Language Terminal (which they do once every two months, apparently, adding more functionality each time – see the related link below). The Language Terminal, or "LT" for short, is a server-based platform for memoQ users that was launched earlier this year to help them manage their memoQ projects effectively.
One of the two main features the developers have added this month is user profiles, which users of the platform can fill in themselves and which can be searched by other registered LT users or by the general public if they have internet access. (Alternatively, you can choose to keep your profile private so no-one else will see it.)
Here are Kilgray's instructions on creating a searchable profile:
"Go to the Profile menu and then select Professional, and fill in details like your language pairs, your subject fields, your translation tool usage, your formal training details, and your professional association membership details. You can make the data public, and then your profile becomes searchable – for Language Terminal users. If you want to make it searchable for anyone without registration, go to Profile / Main Profile, and there go to the bottom of the page, and select Visibility: Public."



This new aspect of the Language Terminal is actually Kilgray's answer to requests that many of its customers have made regarding memoQ-savvy translators – the firm wanted to create a convenient way for people to search for language professionals with certain CAT skills, particularly – but not only – memoQ. This open-mindedness regarding their competitors' products might seem surprising at first, but Kilgray has always felt that interoperability is important in this area, and many memoQ users have already worked with other CAT tools in the past or use them in parallel, depending, in part, on which customer contacts them.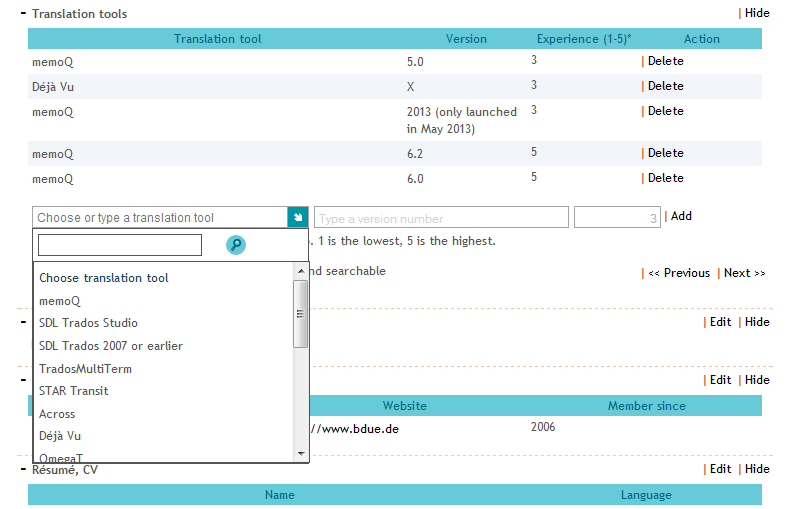 Fig. 1: The drop-down menu reveals a large number of CAT tools
Even though other platforms already exist in which users can add memoQ to the skills they list in their profiles (such as proz.com, for instance), the Language Terminal is different because it was created primarily with memoQ users in mind. In time, it is likely to be used by such people to share customised memoQ resources (known as "light resources"), which they can upload to it and make available to any LT user if they choose to. This makes it similar to SDL's OpenExchange platform to a degree, although that is more of a marketplace for product enhancements than anything.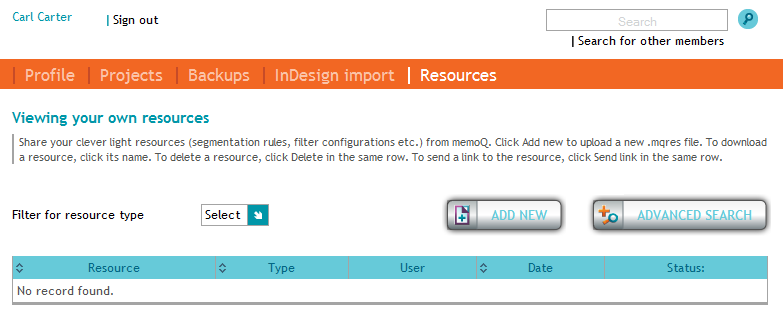 Fig. 2: This is what you see once you have logged into the Language Terminal
In a nutshell, the Language Terminal is intended as "the freelance translator's project-management tool", so Kilgray says. It helps you "keep track of your translation jobs easily: create quotes after analyzing translation documents, keep track of jobs and payments, archive all your projects, quotations [and other] files in the cloud without having [to use] any third-party tool". Access to the platform has even been incorporated in memoQ 2013, the most recent version of this CAT tool, so you can back up your memoQ projects to the server very easily (and download them later from another location if you're a mobile user, for example).
Why not sign up as a user today? Registration doesn't cost anything and the Language Terminal itself is free to use. If you are a memoQ user, it looks set to become a useful online marketing resource.
To find out more about it and learn about its project-management features, in particular, you can attend a free webinar on it that Kilgray is running on 30 July.
Regards
Carl
image: my own screen shots; depiction of the LT icon courtesy of Kilgray Translation Technologies
---
Related links
The author does not allow comments to this entry