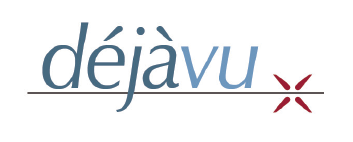 Déjà Vu is a versatile software suite for translators that has been on the market for twenty years now, ever since 1993. An established CAT tool produced by a European firm called Atril, it has a loyal following among its users thanks to its flexibility and robustness, not to mention the speedy and helpful technical support Atril provides.
A new version of the software called "X3" is going to be launched this year. Two free "sneak preview" webinars will be held on it in the second half of January to give translators an idea of what enhancements and innovations they can expect. These are going to be on 23 Jan (7-8 pm CEST) and on 28 Jan (4-5 pm CEST), the company's website says.
Version X3 comes with a number of enhancements and brand new features compared to its predecessor DVX2. These include:


a completely overhauled user interface for easier access to features (a ribbon approach)



live previews for Microsoft Office documents: Word, Excel and PowerPoint files from customers' Office 2003, 2007, 2010 or 2013 suites can now be displayed without Office having to be pre-installed on the translator's PC.



as for all file formats not supported by the live preview, DVX3 will display "live source context", thus providing code information in development formats, for example



WYSIWYG inline formatting in the translation grid ("What you see is what you get")



better quality assurance, including a dynamic inline spell-checker (with the possibility to add your own dictionaries)



enhanced file filters (IDML and Excel, specifically) for quicker import, fewer embedded codes, additional compatibility and interoperability and better handling of Quicksilver files



automation (e.g. automatic update notification).


If you would like to attend one of the webinars, all you need to do is sign up for it in advance on Atril's website at www.atril.com. You'll see the two links on the right of the page in the section called "Training", as the screen shot here shows.
This CAT tool is worth taking a look at despite the fact that the translation market appears to be dominated by various products made by SDL plc. In fact, if you looked behind the scenes at the software tools we translators use, you'd find that many of us are actually employing CAT tools that are not SDL's, but are compatible to them – and often more convenient to use (many of them are less expensive, too).
What matters at the end of the day is that customers get the translations they request in the file format they ask for and that using other tools to achieve these aims doesn't cause them any extra work. Déjà Vu is one of these compatible alternatives. It has some ingenious features that can help you translate texts faster and produce work of a more consistent nature. It is capable of tapping several external machine-translation engines and also works well in conjunction with speech-recognition software, which means you don't need to use the keyboard or mouse all the time. (With a bit of practice, you can even work at a higher speed.)

Hope you find the preview interesting.
Regards,

Carl
---
images: courtesy of Atril