If you use Mozilla Firefox as your standard Web browser, you will probably be familiar with add-ons, which enhance the way it works and what it can do. Users can choose which add-ons to install themselves and customise their browser this way.
Add-ons for Firefox are available on Mozilla's website and can be downloaded easily and installed right away in many cases. They are divided into various categories, one of which is "Dictionaries & Encyclopedias", which is obviously potentially useful to translators: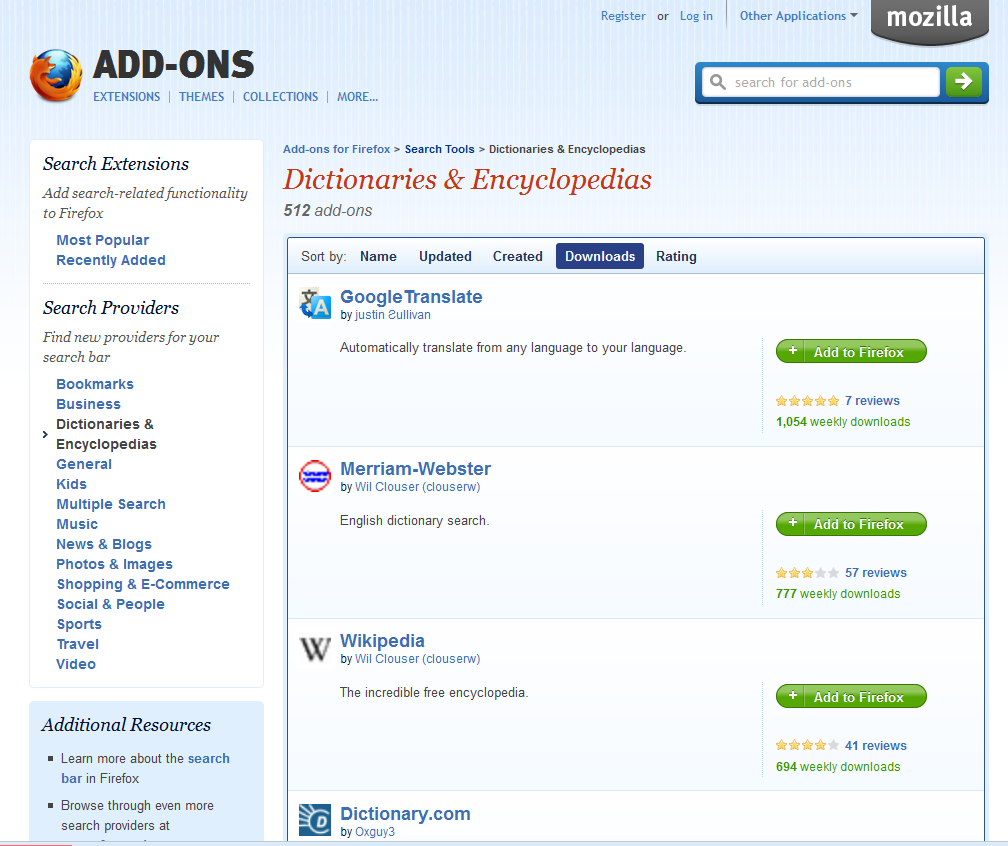 At the moment (12 June), 512 dictionary/encyclopaedia add-ons are available on the site. If you browse through the pages and select the add-ons that seem most promising to you by clicking on the green "Add to Firefox" button on the right, they will be downloaded to your computer and installed straightaway, providing you tick the check box that appears: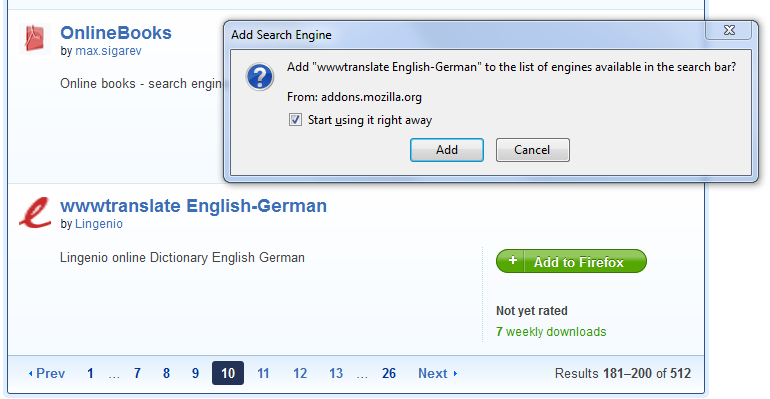 Alternatively, they will be installed when you shut Firefox down and then launch it again.
The search window at the top right of your browser will now contain all the add-ons you successfully installed. It ought to look something like this: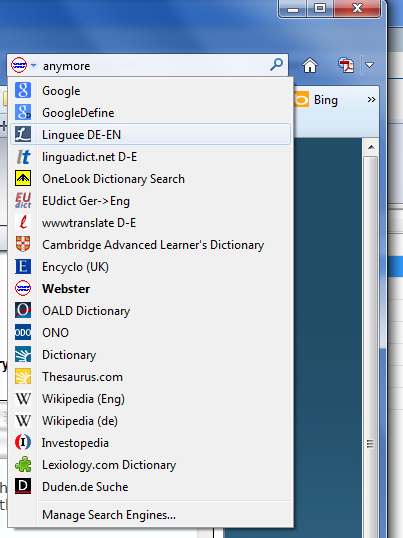 If you decide you don't want to use certain add-ons after a while, just click on "Manage Search Engines..." at the bottom of the list and you'll be able to uninstall the ones you pick very easily.
Have fun discovering new add-ons to speed up your dictionary searches!
Carl
images: my own screen shots
---